In America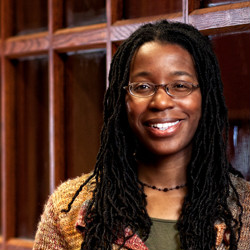 Editor's note: Historian and author Tiya Miles is a professor at the University of Michigan's Afroamerican and African Studies department and a 2011 MacArthur genius award recipient.
By Tiya Miles, Special to CNN
(CNN) — In the documentary film "Black Indians," a man who appears to be African-American recounts his delight at eliciting shocked looks from strangers when he launches into a conversation with his wife in the Cherokee language.
The man who tells this story is Cherokee as well as black and a member of the Cherokee Nation of Oklahoma. His is just one among thousands of examples that show diversity has always been a core aspect of African-American identity.
That diversity has been rich — from the moment when Africans from different tribes, cultures and language groups were captured as slaves and transported to North America to the present day, when African-Americans live in various regions and intermarry with…
View original post 910 more words